Speaker of the Legislative Assembly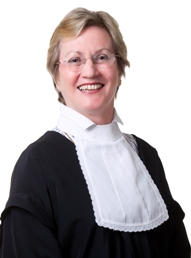 The Honourable Kezia Purick, MLA
The Honourable Kezia Purick MLA holds the position of Speaker and is the Presiding Officer of the Legislative Assembly. Ms Purick was elected Speaker unopposed on 23 October 2012 for the12th Assembly.
As Speaker of the Legislative Assembly, Ms Purick has three main roles, which are:
a procedural role as the Presiding Officer during sittings of the Legislative Assembly
a ceremonial role representing the parliament at official ceremonies, during state visits and receiving official delegations to the Territory including High Commissioners, Ambassadors and Heads of State and
an administrative role as a non-cabinet Minister for the Legislative Assembly with responsibility for the parliamentary precinct including Parliament House. This responsibility includes ensuring Members are supplied with an office, staff, facilities and financial resources so they can conduct the business of an elected member.
Ms Purick has lived in the Territory with her family since 1959 and been a resident of the rural area since 1966. She has been the Member for Goyder since 2008 and has an extensive background in the resource industry. Schooled in Darwin, Ms Purick completed tertiary studies in Perth.

Contact Details
Ms Martine Smith
Office of the Speaker
Phone: (08) 8946 1433
Fax: (08) 8981 3284
Email
Last updated: 09 May 2017